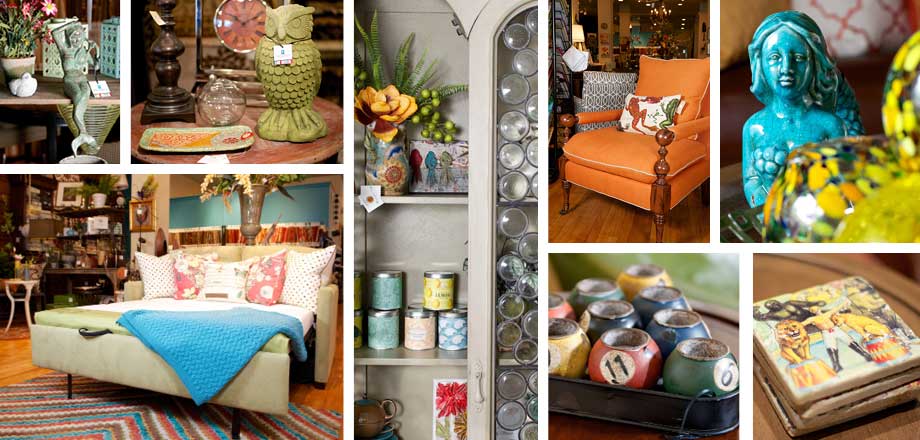 Welcome to Dream House, a store that gives you an immediate feeling of welcome and visual delight.
Every turn of the eye is rich with beautiful mixtures of furniture and accessories.
All that you see is unique, fresh and even surprising.
If you want your home to reflect who you are and what gives you pleasure in life, that is a philosophy you can find at Dream House. We have a dream staff of talent, taste and imagination – who love what we do. To us, there is no greater fun than searching for the perfect fabric or finding the chair that fits your body and comfort needs. Our design is grounded in the needs of our clients, not the need for a design statement. Another aspect of Dream House is the breadth of our inventory- we just can't resist trying to be all things to all people. Besides all the interesting accessories to furnish the home, we squeeze in gifts items that range the cost gamut. At Dream House you will always find quality furnishings and accessories from great companies like CR Laine and American Leather Comfort Sleepers. We strive to make beautiful and unique furnishings available and accessible to all customers and will work hard to give you the best choices within your budget. Dream House is a unique eclectic mix of traditional and contemporary furniture, art and accessories.